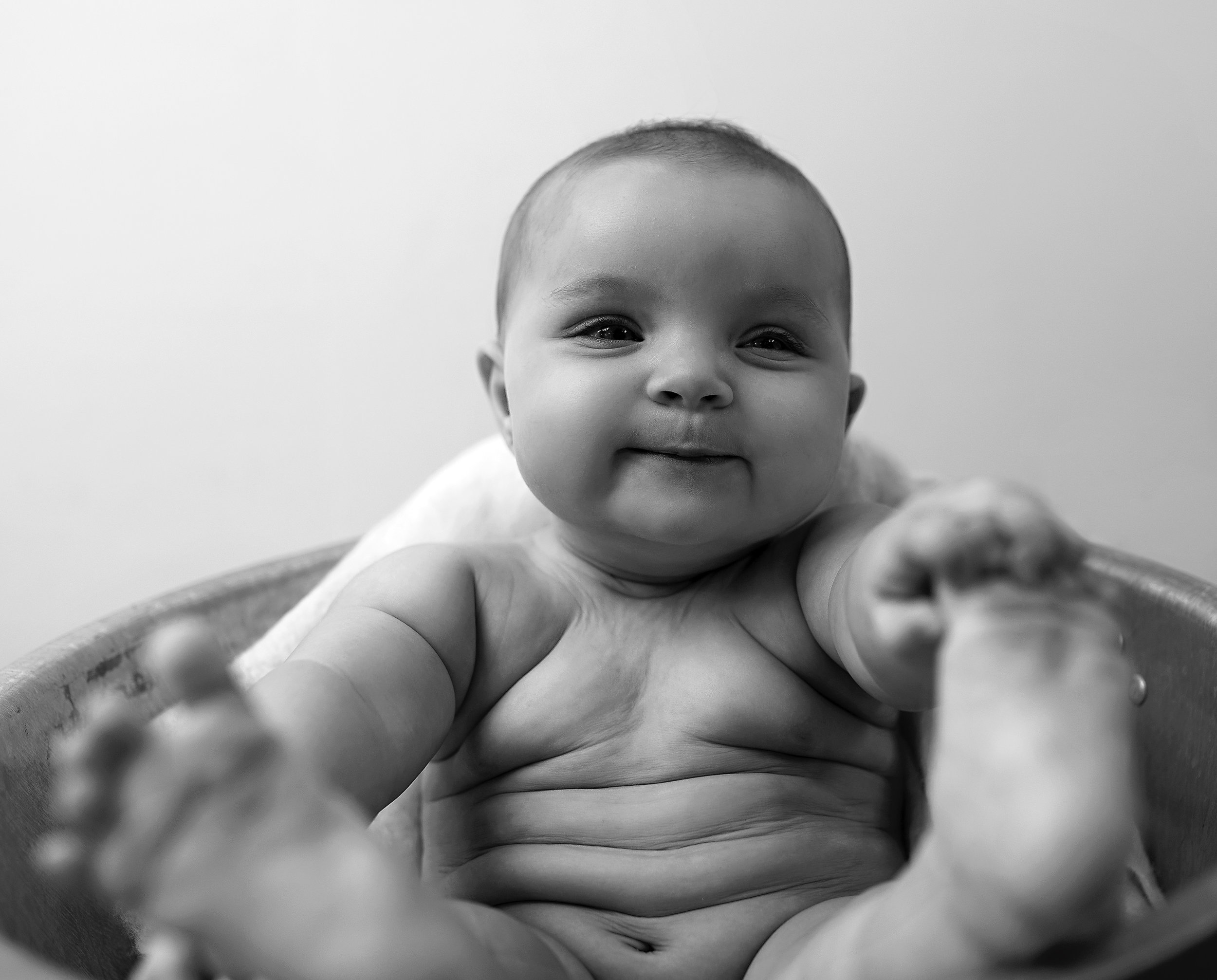 Baby
This milestone varies greatly from baby to baby.
Photographed in studio, these sessions usually last around 1.5 hour, and are guided entirely by your babe and what they are wanting to do at the time.
A good sleep and a full tummy are usually all they need to have a great session at this age, but be sure to be armed with their favourite teething soothers.
Like all my sessions, the whole family is included at no extra charge. These sessions are charged at $285 and include the session itself, full editing of your images and presentation of your final images at your Image Selection Session as well as a matted 11x14″ art print valued at $145. Check out the 'step by step' guide for further information